The Refrigerated Truck, leading temperature-controlled transport with advanced refrigeration performance
Temperature-Controlled Vehicle
Major cargo and purpose: Temperature-controlled transport of chilled and frozen products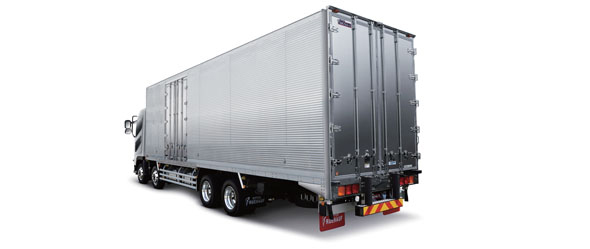 Toughness and ease of use are thoroughly pursued.
This truck is a reliable force for the future of temperature-controlled transport.
Improvements in the floor insulation materials and construction methods have resulted in further weight reduction, improved water resistance, and environmental friendliness.
Changing the door gasket from a hollow type to a two-stage lip type has improved airtightness and reduced the door opening and closing force.
Related Products
Go back to the Product List.